The Swim for Life Team
The Swim for Life team are a qualified and professional group of swimming experts who know how to teach you or your child the right way!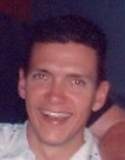 Gary Brinkman – Swim for Life Principal
A former South African 200, 400, 800 and 1500 metre freestyle record holder, Gary received a sporting scholarship to attend Southern Illinois University in the United States, graduating with a BSC in Business Administration.
Gary became four times USA National Swimming Champion in the 400 m freestyle in 1984 and in the 400, 800 and 1500m freestyle in 1986 …read more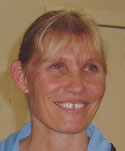 Carol Gee
Hi! I'm Carol Gee and I have been teaching swimming for about thirteen years. My teaching commenced in New Zealand where I taught for three years doing learn to swim and coaching.
The qualifications acquired were …read more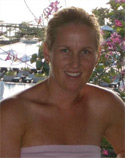 Skye Robinson
After years of swimming lessons, training up and down a pool and competitive swimming I found myself swimming for fitness with friends and also found myself teaching them how to swim faster and correcting their techniques …read more

Denise Nott
Denise grew up in a small country town (outback NSW) where swim lessons didn't just happen. Denise's earliest memory of swimming is struggling to dog paddle across the Castlereagh River with her father about to throw down his hat before jumping in to save her! Denise began swimming most days after moving to Sydney, and taught swimming for 6 years before moving to the Gold Coast. Read more about Denise.